HK: December 20 Predictions
Rank
Name
Prediction
% Change
1
The Hobbit: An Unexpected Journey
$1,550,000

+3%

2
The Twilight Saga: Breaking Dawn Pt. 2
$950,000 (i.p.)
3
Jack Reacher
$850,000
4
Wreck-It Ralph
$500,000 (i.p.)
5
Les

Misérables

$200,000 (

sp

)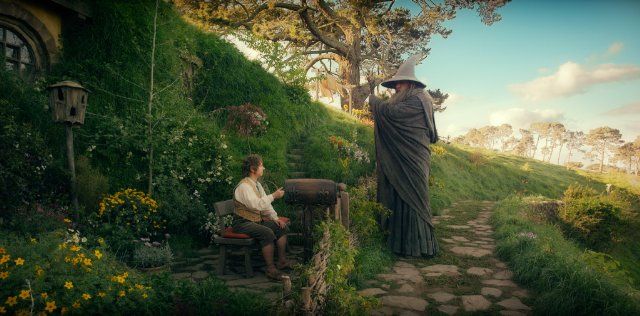 Christmas week is always fun to predict and participate in and this year, it seems the distributors are really trying hard to satisfy everyone. We've got a movie musical, action movie, Chinese action movie, fantasy epic, romance fantasy and an animation film all vying for people's attention and this could end up being one of the biggest Christmas seasons ever. This year, the season is essentially broken down into 3 weekends: this weekend (the traditional 4-day), Christmas and the day after (Not Boxing Day, just a regular holiday), New Year's weekend. Now, Christmas and the day after won't be part of the 4-day weekend, however, its effects will spill over into Saturday and Sunday via Christmas Eve. Though Christmas Eve is not a holiday, it still helps movies out. Last year, Mission Impossible 4 saw a 7% increase on Christmas Eve and the year before, Gulliver's Travels saw its admissions boosted by over 26,000. Both #1 films had nearly identical increases from the day before, powering up at least 70%. For the majority of films, Sunday will be the best day as it will feel the effects of Christmas the most. This year will beat last year's gross by a considerable margin due to The Hobbit and its gigantic ticket prices. One thing that might put a wrench in everyone's plans though is Les Misérables getting early sneaks starting on December 22. They will last until Christmas Eve before Les Misérables goes wide on Christmas Day. Theaters have already released advanced ticketing for Les Mis on Saturday and Sunday.
The Hobbit will look to extend its reign on top but not without some fierce competition from 2 other movies. Jack Reacher and the finale of The Twilight Saga are expected to complete this weekend's top 3. The Hobbit, however, has a huge advantage over both films as the 3D version is double the price of a ticket to see those 2 movies. The good news for The Hobbit is that WOM is on track and it should be able to sneak away with a slight increase this weekend. Opening Saturday and Sunday weren't exceptional for The Hobbit but this weekend will likely feature a bigger increase on the weekend. It should come away with a double digit increase on Sunday as well. Theaters have not scheduled anything yet but it's likely that The Hobbit and Breaking Dawn 2 will split the biggest screen depending on the theater on Thursday and Friday. By the weekend, Twilight will have faded enough to allow The Hobbit to retake the biggest screen and it should see a nice increase on those 2 days. Breaking Dawn 2 will likely win in admissions but The Hobbit will zoom ahead thanks to big ticket prices and IMAX. It will tower over the competition with another 1.55m and should be around 3.6m in 11 days.
The finale of the Twilight Saga finally opens in HK this week. After 3 attempts of trying to dethrone the first Twilight from its perch as the highest grossing film in the franchise, Breaking Dawn Part 2 will take another bite at the record. Currently, Twilight holds the record at $2,213,774. Even with so many sequels out, no other Twilight film has managed to take it away from the first film. Breaking Dawn Part 2 will be the 4th Twilight release to get a Christmas release date. This year, however, it will face intense competition as its demographic will get hit by both The Hobbit and Les Misérables. Last year it had the female demographic largely to itself and Breaking Dawn Part 1 garnered 161,491 admissions, good enough for 2nd place. Part 2 should open to similar numbers and including sneaks, it could even exceed the number due to the finale factor. Early pre-sales have been very good as Breaking Dawn Part 2 is in the biggest or 2nd biggest screens this week. Bad reviews won't matter for this film as its devoted fanbase will come out opening weekend. The emphasis of seeing this will be evident right away as Thursday should see Breaking Dawn Part 2 have over a 2:1 lead in admissions over The Hobbit. Friday will fall around 5% before picking back up slightly on Saturday and Sunday. In addition to this weekend, Breaking Dawn Part 2 had sneaks last weekend as well as the Twilight Saga marathon to help celebrate the grand finale. Those special screenings will be added towards Breaking Dawn Part 2's gross and collectively, Breaking Dawn Part 2 could open with about $950,000 from 40+ theaters (super saturated).
Jack Reacher is the newest film from Tom Cruise, who after his highly successful MI4 film, is hoping to re-establish himself as an action star again. He did the first part in rebooting the Mission Impossible franchise. Now, he is looking to be the go-to guy for an action film as he takes on the part of playing an investigator. There is some criticism floating around about using Tom Cruise since the novel-turned-movie adaptation has Jack Reacher being 6'5", and not 5'7". Early reviews, however, have generally positive things to say about the movie so WOM should be fairly good. Tom Cruise remains a huge draw in Hong Kong so Jack Reacher should be able to gross a fairly hefty sum. Publicity for the film has been fairly light but action fans will get their fix this weekend through Jack Reacher. The other action film CZ12 is getting terrible reviews and is not likely to be a big factor for Jack Reacher. Tom Cruise's last action film (besides Mission Impossible 4), Knight and Day, shot up $768,000 in the summer of 2010. Jack Reacher is not going to reach the heights of the last Mission Impossible film but opening weekend will be good thanks to increased starpower from the last MI film. Breaking Dawn Part 2 will pose a big threat over its admissions as many will come out for the Twilight film over anything else. Still, it's hard to see this not beating Knight & Day's OW after MI4 broke records in HK. Depending on how theater schedules shake out, this is likely to have the 3rd or 4th biggest screens. Opening with a very wide or super saturated release, this will debut in 3rd to $850,000.
After one weekend of sneaks, Wreck-It Ralph goes full speed ahead with its official release. It punched through into the top 5 with just its Saturday and Sunday sneaks and rounded up more than 10,000 admissions in the 2 days. Sunday saw it rise 55% to post the best admissions increase of the top 5. It not only had the best admissions increase that day but it also defeated Rise of the Guardians' best admissions day with just its sneaks. Even more impressive is that not every theater showed Wreck-It Ralph and many did not have full-day showings. Some theaters only offered one showing so that hindered Wreck-It Ralph's ability to make a lot of money with sneaks last weekend. Many kids couldn't see it because of school and exams as well so this weekend will see a big increase. It will get a super saturated release (over 40 theaters) and will likely play in the smallest or 2nd smallest theater. About half of the theaters showing Wreck-It Ralph extended its previews into Monday through Wednesday so it'll make a little more before its release date. For the 4-day weekend, it should take in about $400,000 which is about 1/4 of what Ice Age 4 did this summer on its opening weekend. It won't see a huge increase because there's no actual holiday this weekend but the proximity to the holidays and full wide release will allow it to squeeze through with $500,000 altogether.
Not scheduled to come out until Christmas, Les Misérables will get an early debut in Hong Kong. Universal will roll it out on December 22 and sneaks will continue until Christmas Eve before its wide release on Christmas. Movie musicals have become hot in Hong Kong. Recently, the Phantom of the Opera at the Royal Albert Hall opened on December 2, 2011 and wasn't able to end its HK theatrical run until 9 months later in September 2012. It only left theaters after the sequel to Phantom, Love Never Dies, was picked up by theaters. While it was in release, Phantom sold out 95% of its shows. Love Never Dies did not have the staying power of Phantom of The Opera but it resonated well enough to be seen by audiences for a few weeks. Les Misérables, meanwhile, will have the added benefit of joint star power, an Oscar winning director at the helm, and one of the most beloved and well known musicals as its backdrop. Add in the wintry feel of Christmas and you have the perfect recipe for a hit. Ticketing for advanced previews are out and it is looking very strong. Most places are already 50% full in the afternoon. It is unknown if more sneaks will be added this weekend or if that is it, but Les Mis is looking to be a smash hit and could turn out to be the hit of the Christmas season. This weekend, if more theaters add sneaks, Les Mis could reap a $200,000 2-day unofficial bow and sing its way into the top 5.
After playing well through 3 stanzas, Life of Pi surrendered its #1 ranking to The Hobbit last weekend. It lost the big screens to The Hobbit but wielded a 55% drop when all was said and done. Strong WOM continues to swirl around the fantasy adventure drama as it had more admissions per showing than The Hobbit last weekend. It has already passed 4.6m and is one of the breakout hits of the fall. It will take another hit this weekend, however, so there's no rest for Pi. 3 more openers will take screens away from holdovers and Life of Pi will be one of the losers. Les Misérables will also cut into Life of Pi's gross on Saturday and Sunday as theaters reserve a screen for the musical. Pi, however, is perfect for Christmas and it may see a decent decline whereas normal films would see drops of more than 75% due to the strong competition. Surviving another round of cuts won't be easy but its strong WOM will save it from a terrible drop. A 63% decrease from last week would be about $125,000 and a cumulative total of about 4.83m.
Jackie Chan is back in a more traditional action role in CZ12 (Chinese Zodiac/Armour of God III). The 3rd film in the Armour of God series, Jackie reprises his role as Asian Hawk, the treasure hunter adventurer. Unlike the first two movies where both were huge hits, CZ12 is unlikely to make a huge dent at the box office, following Jackie Chan's comments back in 2009 about restricting freedom in Hong Kong. Since then, his last 4 starring roles were all flops at the box office. While he enjoys relative success around other parts of Asia, HK people felt that Jackie turned his back on them when he made those comments and in doing so, it caused a major backlash among the general public. Consequently, many are boycotting his movies as a sign of protest. To make matters worse, just a few days ago, he called for anti-China protests to be restricted in Hong Kong. He said that Hong Kong people will protest about anything and that there should be regulations on what people can and cannot protest about. Those fiery comments will not help CZ12 at all even though it is a sequel to a highly popular franchise. Theaters will be more willing to add this due to the familiarity toward the franchise rather than Jackie Chan's star power. Weaving in and out through 20+ theaters, this could find about $120,000 in its treasure box this weekend.
My Sassy Hubby delivered the strongest hold of the top 10 last week but it will not see similar results this weekend. Theaters have been fairly unkind to the local romantic comedy and have given the last 7 PM night show to Life of Pi instead. It will have to rely on the couples crowd to see it but it's being heavily targeted by Breaking Dawn Part 2 this weekend. It will feel the pinch even more when Les Misérables opens in theaters on Saturday and Sunday. That being said, theaters are keeping this on a 3rd weekend due to its amazing 2nd weekend hold. It will breeze by 1m on Wednesday and finish with more than 3x multiplier after its run is over. It will unwrap a $115,000 weekend, -60% from last week, for an 18 day cume of 1.15m.
Bunny Drop falls into HK this week. It won't contest with any of the major offerings and will only be given a limited release. Based on the Japanese manga of the same name, this heart warming tale should do very well over the Christmas period but its limited scale will hamper any potential gross it could have made. Opening in just 2 or 3 theaters, this will open with about $15,000.
Penance Part 2 continues the 5 episode mini-series drama. The 2nd part of the Japanese mini-series turned theatrical feature will burn off the last 2 episodes of the psychological thriller in a quiet manner. Only 2 theaters have shown Penance at all and terrible reviews from the first part will make viewers re-think of watching the last 2 episodes on screen. The holidays will help cover up any struggling showtimes and its exclusivity will cram interested moviegoers into the 1 theater it is showing at. Opening in 1 theater, this will pop open a $10,000 beginning.
For more information about this week or any other, please visit this thread. - http://www.worldofkj.com/forum/viewtopic.php?f=12&t=58584&start=900
Article Stats:
Score:
29
Views:
1898