Hong Kong: September 22 Predictions
| bRank | Name | Prediction | % Change |
| --- | --- | --- | --- |
| 1 | Apollo 18 | $180,000 | |
| 2 | Zookeeper | $160,000 | |
| 3 | Paradise Kiss | $150,000 | |
| 4 | Colombiana | $140,000 | |
| 5 | Lan Kwai Fong | $112,000 | -62% |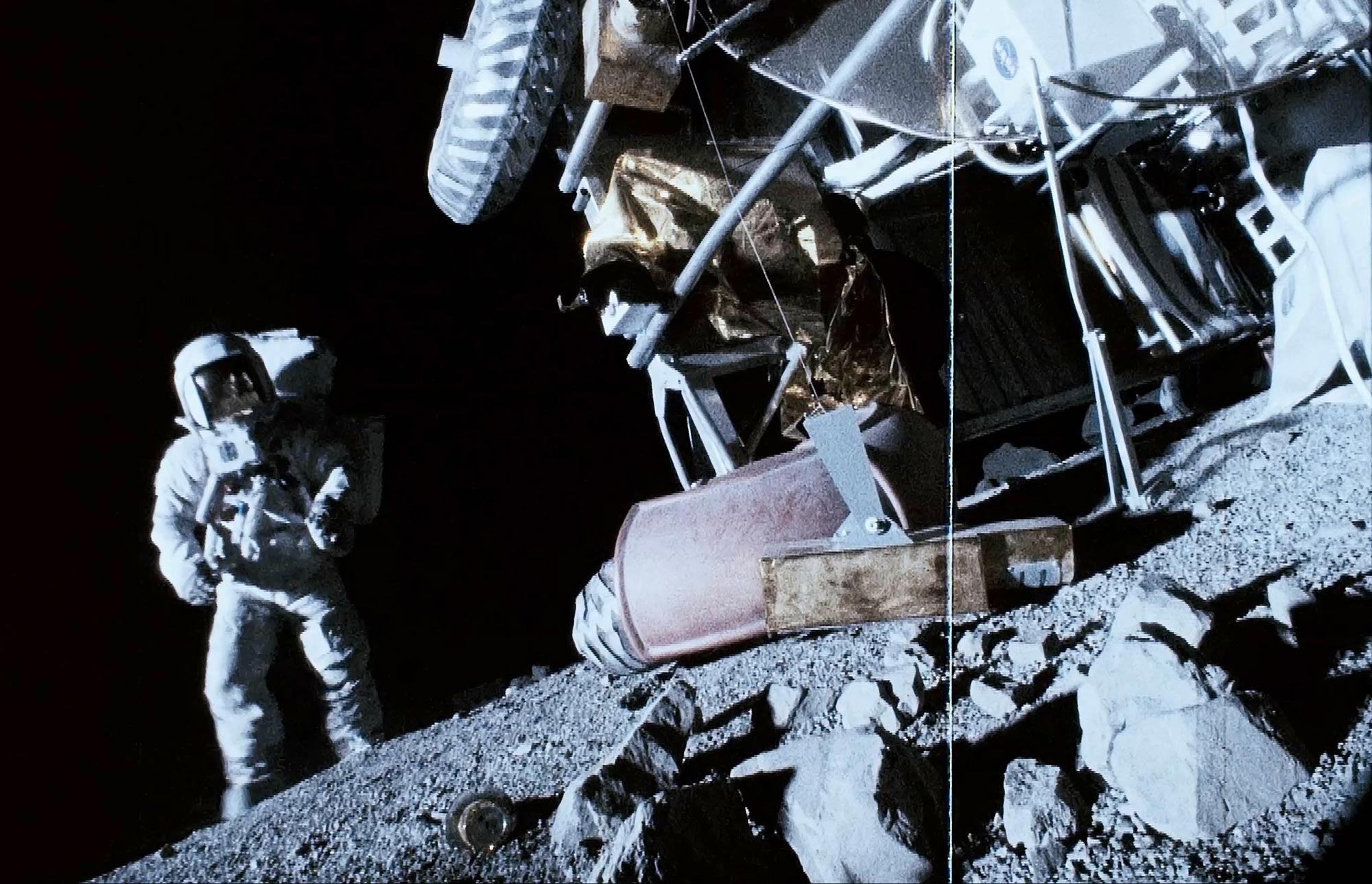 This week will be very tough to predict as none of the openers will be getting an ultra wide release. Different theater chains are promoting different movies and it'll be hard for any movie to break out. This weekend is in danger of having the lowest grossing #1 movie since the March 24 weekend. Scheduling is all over the place. At the Broadway chain, Zookeeper is out in front with Apollo 18 and Colombiana just behind and Paradise Kiss well back of the pack. UA, however, has Paradise Kiss on the top of their schedules with Apollo 18 and Colombiana behind while Zookeeper is stuck with only a few theaters.
Apollo 18 has the most likely chance of taking the weekend with a theater count of about 20. Pre-sales have looked sluggish but better than Colombiana and Zookeeper which will be its main competition. Insidious won't be a factor since it is getting crushed by the new openers and will only be left with a few showtimes per day. Also, while Zookeeper and Colombiana will appeal to a larger audience, I think most people will skip those movies and wait for Spy Kids/Johnny English Reborn next week. Spy Kids should appeal to the kids with it being 4D and Johnny English Reborn will play to the families/action crowd. Shark Night is also coming out next week but horror/thriller fans have been supportive with a lot of horror movies that I don't think they will skip this and wait for Shark Night. The interesting premise should also get some people through the door. I think horror fans will come through and elevate this to a #1 ranking with about $180,000.
Zookeeper will rank somewhere in the top 3 as it is the only kids movie in town since The Smurfs/Cars 2 and Kung Fu Panda 2 are all nearing the end of their runs. Last year's Cat's & Dogs: The Revenge of Kitty Galore opened to over $350,000 in the summertime with a very wide release but this is opening in less theaters and pre-sales have been poor. At this point, this and Colombiana are in a dead heat as far as I'm concerned. Saturday and Sunday numbers will be higher than Paradise Kiss and Colombiana's though leading to a 2nd place finish and a $160,000 weekend.
Paradise Kiss is the latest Japanese movie to get a release in Hong Kong. It is in slightly less theaters than Colombiana and Apollo 18 but it has been doing the best out of all the openers in pre-sales. Japanese romance movies have a tendency to be very frontloaded so we could see a drop as the weekend unfolds. Still, the pre-sales could be a precursor to a very good opening weekend but being in less theaters than the other 2 will dampen its chances of #1. It should have the highest PSA of all the wide openers this weekend so $150,000 is looking pretty good.
Colombiana is the third of the big 3 this week but it hasn't shown its power as pre-sales have been virtually dead. Scheduling has this in about the same number of theaters as Apollo 18 but for an action movie, its pre-sales are terrible. It does have almost full day showings versus Zookeeper either having full day showtimes in the biggest theater or a couple of showtimes per day on smaller screens. There are several factors working against this movie though . Zoe Saldana isn't a star and the Colombian setting doesn't help. Also, the gross around Asia so far has been disappointing. I don't see that changing here so $145,000 sounds about right.
My Kingdom will go semi-wide this week. It's a historical drama with no A-list Chinese stars in it. Pre-sales have been mixed with good sales at a couple of theaters thrown in with ugly sales at other theaters. Given the limited number of theaters but ok pre-selling, an opening of $65,000 is possible.
The Help will play in just 6 theaters but this is outperforming all openers with pre-selling. It is looking very strong in all theaters it's being shown in so a good gross along with a high PSA is expected. A $50,000 weekend and a $8,333 PSA would be an excellent start.
Lan Kwai Fong will see its showtimes shrink in half with the new releases coming out. It already lost 1/3 of its opening day business on Monday and a weak increase on Friday and deep decline on Sunday doesn't bode well. The only reason why I think this will outgross 3 Idiots is because it has way more theaters showing it. A -62% fall would leave it with $112,000 and a total just over $725,000.
3 Idiots is steady once again playing in the same 13 theaters although this time some theaters are increasing their showtimes from 3 -> 5. Pre-sales have been exceptional with this continuing to display strong pre-selling. Another increase is not out of the question with this sharing the biggest screen with Zookeeper or others but it is more than likely to decrease this week. I think a decline of just 15% will occur which is $105,000 for the weekend. That would bring up its total to over $500,000.
One Day will still be kept on with a couple of showtimes per day. No direct competition along with relatively good WOM among its core audience means a drop possibly in the 30% range though I think the screen loss will ultimately hurt One Day enough to force it to drop around the 50% mark. -49% from last weekend will land it somewhere outside of the top 5. Its total should go up to around $850,000.
Contagion will get the boot from most theaters after only 2 weeks. An 85% drop would see its total climb to over $800,000.
Article Stats:
Score:
25
Views:
2043